Bespoke IT Services
A guide to the business systems development and the IT consultancy and training services offered by DMW Consultancy Ltd.
On this page:
Last updated on 2022-02-03.
---
Meeting Business Goals and Objectives
Learning from working with clients for 30 years, DMW has built experience in using IT to pursue business
For hundreds of small and medium-sized businesses, and branches and departments of international corporations, across a wide range of business sectors, DMW has developed business tools and trained people in how to use them.
If you're wondering where next to go with your IT in meeting the objectives for your business, then please call +44 (0)1732 833085 or email david@consultdmw.com to talk about the possibilities.
---
Databases and Spreadsheets
Databases and spreadsheets remain the most common and popular tools for storing and processing business information on a computer.
From working with hundreds of clients, DMW has built competence in applying Microsoft Access and Excel to best meet specific business objectives.
Beyond application of the mechanics of data collection, management and analysis, this competence encompasses the marrying of IT to the convenience, skills and concerns of the people using it.
---
Data modelling
A business will benefit from engaging anyone who collects or uses its data in the process of determining how IT provisions for those data:
By engaging everyone who collects or uses its data, a business will benefit in precisely determining how IT provisions for those data:
By engaging everyone who collects or uses its data, a business will benefit from the process of determining precisely its IT provisions:
To picture the business's workings and the data required to support these
To minimise effort and cost in creating a new database, or modifying an existing one, by disguishing between needs and wishes
To establish the rules that relate the different aspects of the data, e.g. between customers and the products or services they purchase
To identify how analysis and reporting of the data are to present the greatest business advantage.
This process in known as data modelling; and Data Modelling in Practice explains it in full.
---
Templates
Beyond simply maintaining corporate identity across all your correspondence, exploiting templates lifts productivity in document production to the next level.
DMW would be pleased to help you with anything from mail merges for letters and mail-outs to pulling information from database and spreadsheets into lengthy and complex reports, providing these with up-to-date data for charts, graphs and tables.
---
Integrating Microsoft
®

Office/365

Microsoft has made it possible for developers like DMW to integrate the programs of Microsoft 365 into comprehensive business systems, which include functionality such as:
Sending emails via Outlook from Access databases and Excel spreadsheets
Attaching Access reports as PDFs to emails in Outlook
Outputting data from Access databases into Excel so that users can do their own thing without fear of messing up live data
Using data from Access databases to complete mail merges in Word
Loading data from spreadsheets into Access databases.
---
Microsoft
®

Office/365 Software Training

If your preference is for company-specific training instead of scheduled public courses, then DMW supplies tailored training courses and workshops in Microsoft Access, Excel, and Word.

To suit your needs for specific training, you pick-and-mix topics from DMW's range of courses:
---
Mentoring
The objective of mentoring is to pass on our expertise to one of your people — to bring expertise in-house for you. Usually carried out by remote link-up or email, a mentoring session is a very efficient method of increasing levels of skill.
During the pandemic DMW has experienced an up-turn in mentoring for clients who want to understand the workings of their databases instead of turning for help from external developers. Mentoring is on-going for clients in the UK, Europe, Canada and the USA.
Also, mentoring is a useful resource for people working from home who cannot immediately cross the office to get guidance from their nearest software guru.
SF works for a large company with offices in 12 countries. She has the responsibility for developing and deploying templates for all sorts of documents, from letters to complex technical reports. Our main goal is to make document production a far less taxing and time-consuming part of people's work that it is now.
Our immediate objective has been to bring up to expert level SF's working knowledge of the features of Microsoft Word that are applicable to all templates. When that's achieved, we'll move on to the skills for dealing with the quirky layout and formatting of some specific documents.
As an alternative to formal training courses and workshops, mentoring is less costly and less disruptive to the working day. Sessions are logged to the nearest quarter of an hour for billing purposes.
Differing from a one-off help-on-demand, a mentoring programme has a set of objectives agreed between mentor and mentee in pursuit of an overall goal. Mentoring allows the mentee to progress at their own pace, thus avoiding potential stress from a feeling of being thrown in at the deep end.
---
Visual Basic for Applications (VBA)
The VBA programming language is embedded in each of the applications making up Microsoft 365. Using VBA you can customise and extend the functionality of Access, Excel and Word, and of combinations of these applications, to tailor them to the specific ways in which your business functions.
If you use Microsoft Office 365 for business-critical tools, then to have VBA expertise in-house is of considerable advantage. DMW will work with you to establish VBA skills so that you reduce the risk introduced by relying solely on external contractors to maintain your Office-based systems.
---
Conversion of Microsoft
®

Access Databases

Microsoft's support for versions of Access earlier than 2010 is running out, if it didn't do so years ago.

This means no more security patches and therefore the possibility that without appropriate conversions databases will come to jeopardise a business's accreditation or certification.
Microsoft recommend conversions to the latest version of Office, now Microsoft 365. There's also the choice between 32 bit and 64 bit versions that needs to be taken.
If you're not in the UK, it doesn't matter where in the world you are because we can use secure remote access to assist you with conversions, or to perform them for you. So, please put DMW on your list of potential suppliers.
---
Working With Your IT People
Many DMW clients have their own IT sections or departments, or rely on external IT companies for their support.
Whatever your IT provision, working closely with your IT people is a key DMW objective. Constructive collaboration will secure the delivery of data and safeguard primary sources, while making as little extra work as possible for everyone involved.
---
Occasional Help on Demand
If your users of Microsoft Word, Excel, PowerPoint, OneNote, Access, Project and Outlook need occasional help, DMW offers support. Stuck on an Excel formula or with a table in a Word document jumping all over the page? Please call +44 (0)1732 833085 or email david@consultdmw.com.

This help can be provided using email or remote link-up. The service is charged on a time basis, with each instance charged to the nearest quarter of an hour. Urgently required help, requiring evening or weekend work, is charged at time-an-a-half.
---
Preparing Specifications for ITTs
For the commission of a new database, say, you'll get the best price when your ITT (Invitation to Tender) is accompanied by a comprehensive specification. For guidance on formulating that specification, you'll probably find useful our article Data Modelling in Practice.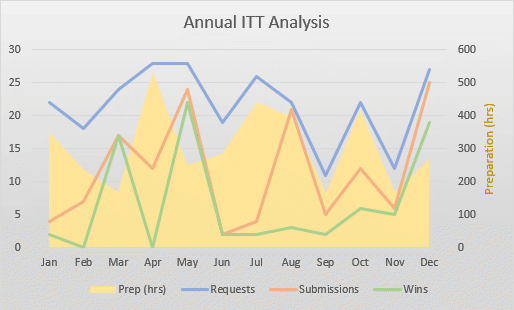 If your spec is sketchy, then potential suppliers or contractors may be reckoning whether 20% or 30% added into their quote is enough to cover themselves against all eventualities.
A well-constructed spec should help in avoiding unfortunate situations, for example:
Significant unprovided-for time spent to-ing and fro-ing on points of clarification. In DMW's experience this can put great strain on the working relationship between client and supplier
Your supplier or contractor invoices for what they claim was work not originally specified
Failure in your effort to pursue a claim that the outsourced work has not been completed satisfactorily.
Please call +44 (0)1732 833085 or email david@consultdmw.com if you need help preparing a tender. DMW can help by translating your description of your requirement into the language/jargon of the developer.